We are a product organization in Singapore zeroing in on custom application advancement, UI/UX plan and system for the web, iOS and Android. Micro Space Infotech Pte Ltd is a product organization in Singapore worked in web applications and applications.
Customized Software Solution
Tailor Made Software, We knew how hard is to understand the customer needs & convert the needs into a business model software. We are specialized in crafting customized software; to won the heart of the customer is not easy in competitive world by not only understanding their business model, but also to enhance their business model with crafted features. We are here to craft the work inch by inch and delivery the work in the technology art form of software. It will be easy for understand it and use it in all kinds of hardware & Cloud environment. Plenty of hours for crafting & supporting will be provide post the sales. MS POS Retail and Restaurant Software has provided much richer userinterface. It is Pleasant, easy-to-navigate GUI, easy to learn and use.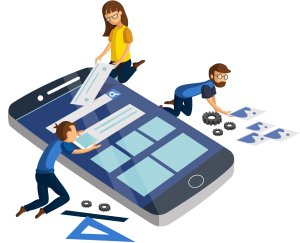 From Startup to Multi Billion Company has started their journey with Single/Multiple mobile apps. From 1 Download to 1 Million Downloads are happening at this point of time while reading this page. Still websites & web applications are dominating the internet market, but why people prefer mobiles? Going further like Native/Hybrid? Why we need Mobile app? Simple reason behind the biggest question is Customer Testimony is "More comfortable in apps rather than web apps" Keep our customer comfortable is the key success for all kind of business, keep our customers on high priority we are building our customer happiness by delivering quality apps on Native/Hybrid apps. Great & Rich UI/UX Design are the key components for our apps design. We strongly believe that simple API interaction will be path breaking for all kind of complicated apps. We have a dedicated team to full fill the SDLC of Mobile apps.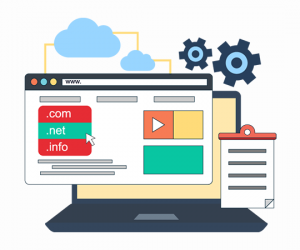 To stand unique in the crowd, we need separate identification, especially in the internet era, registering their existence is simply providing the proper address, for this technology has come up with name of DNS or Domain Name System or IP Address to your destination. Your existence can be proved by having the proper DNS register. We are in the market more than a decade old to handle DNS/IP etc. We provide Linux/Windows based hosting to your needs
Website Development & Hosting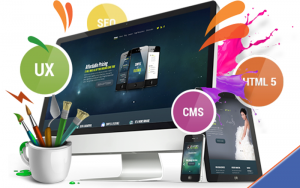 Mobile apps are growing faster than Websites, Mobiles apps are not designed to handle big databases, We think Websites stills exist? Hmmm, Yes websites still exist and websites are designed to handle huge databases & more traffics. Websites can be Personal Portfolio, Business purpose, e-commerce, etc., which derives towards the specific topic or specific services both available in static & Dynamic.
It can be either a Proprietary website or Open Source website which we develop using Asp.NET, PHP, and the frameworks to match your application requirement Our vast experience is in CMS & Ecommerce (WordPress, WooCommerce)
Designer with us make your portfolio & product images make it more elegant We not only develop static & dynamic websites, but we do also provide hosting services too. We have dedicated Servers with huge Internet Band Width to access the site from anywhere in the world with less loading time.